UNCOMMON FEATURES
Explore the hot spots to learn more about the TB30 E
+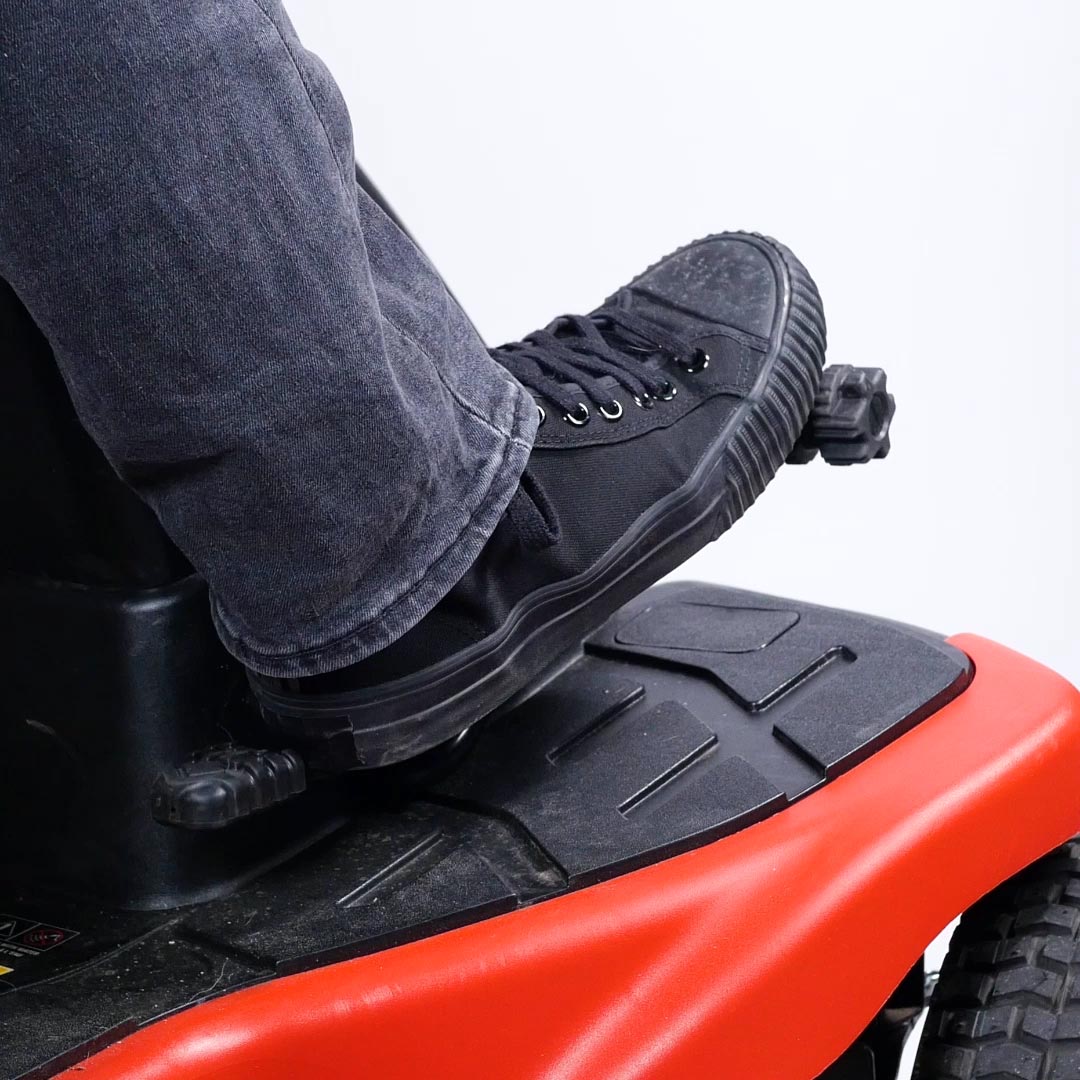 5 toes forward and 1 heel back
The beauty of an all-electric transmission is not having to shift between forward and reverse. Just simply use the rocker pedal to change directions.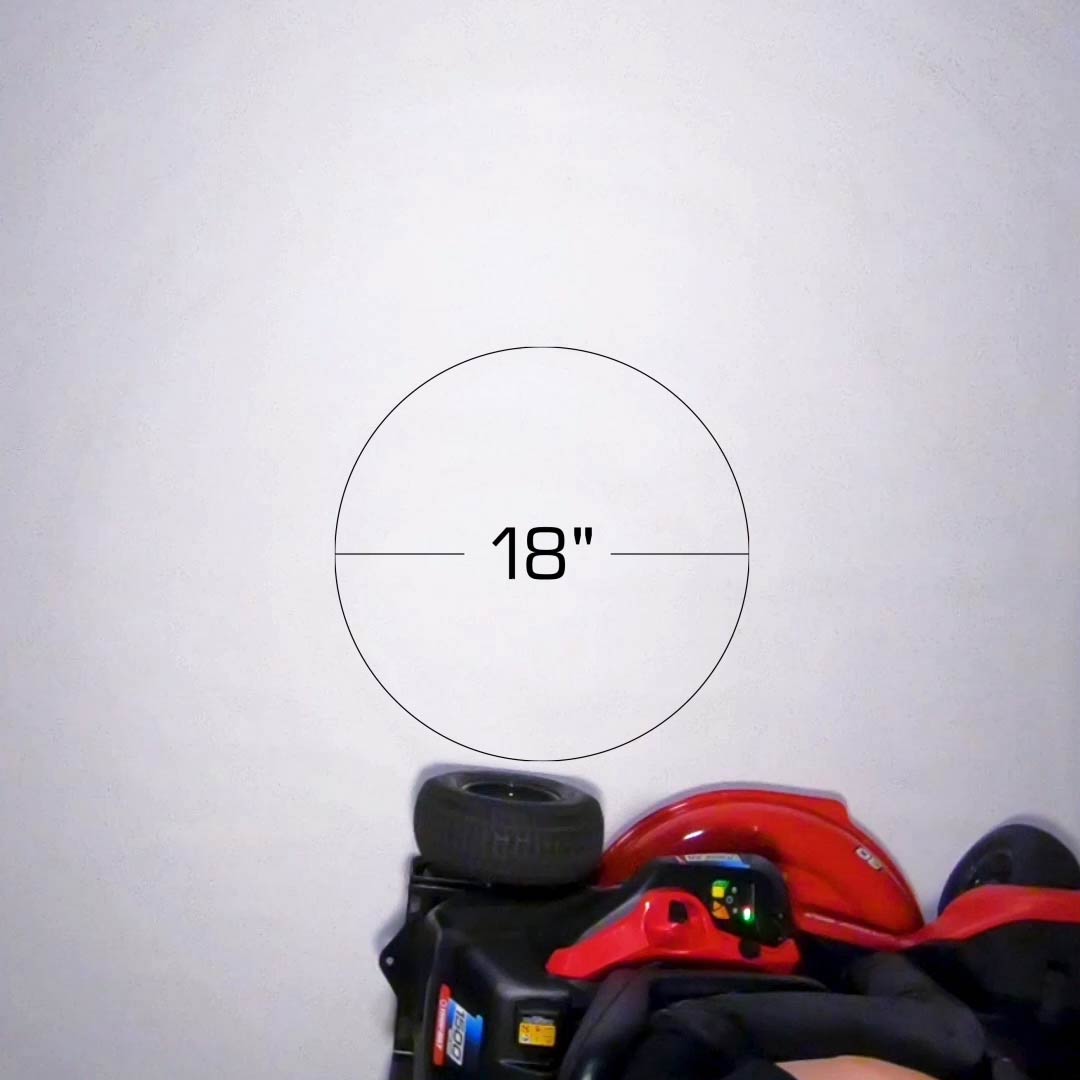 Hug a tree
Get closer to your trees with an 18-inch turning radius that lets you cut tightly around any obstacles in your yard.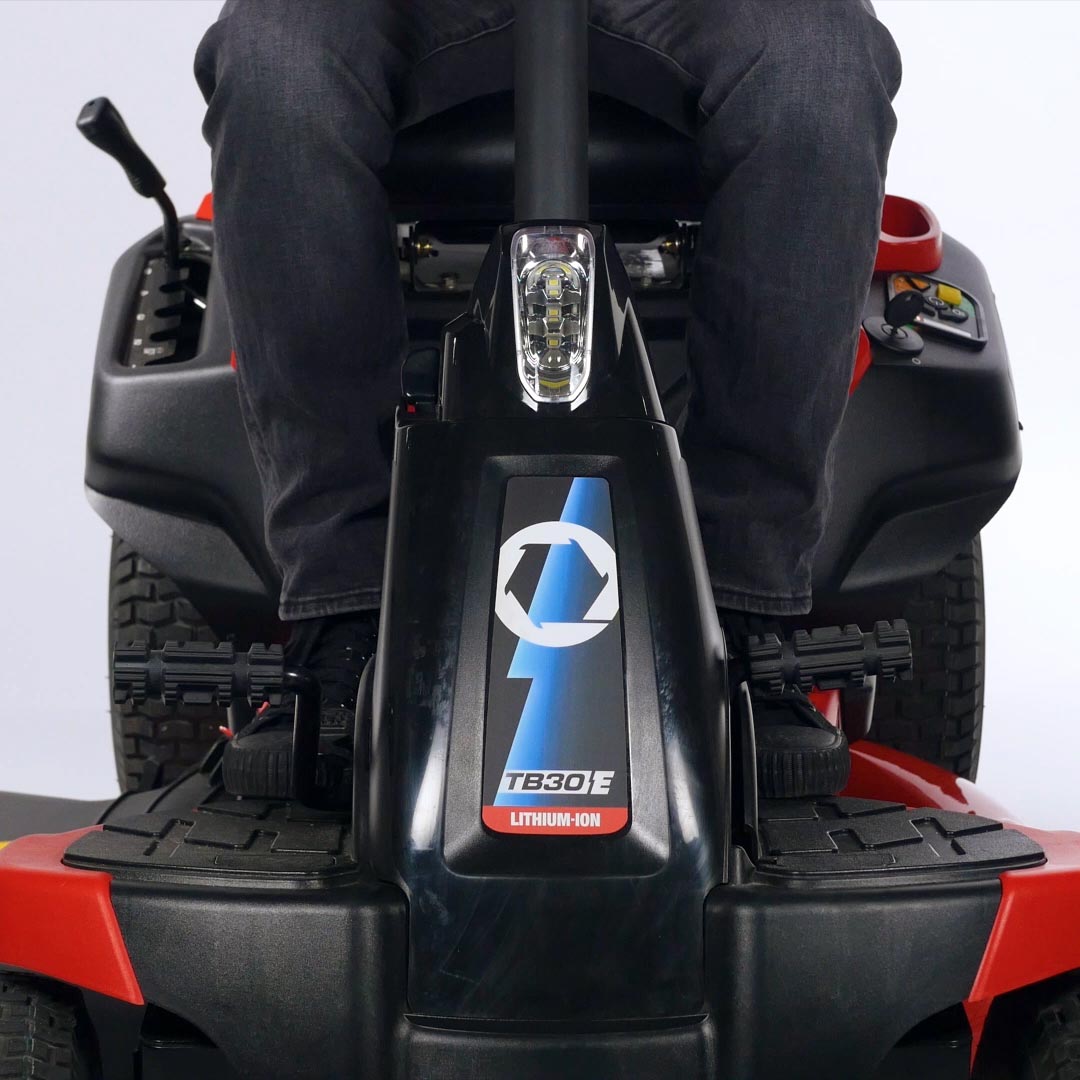 Light up the yard
It's quiet enough to cut at night, so we made sure it's bright enough, too. Just push a button and these LEDs will bathe your grass in lumens.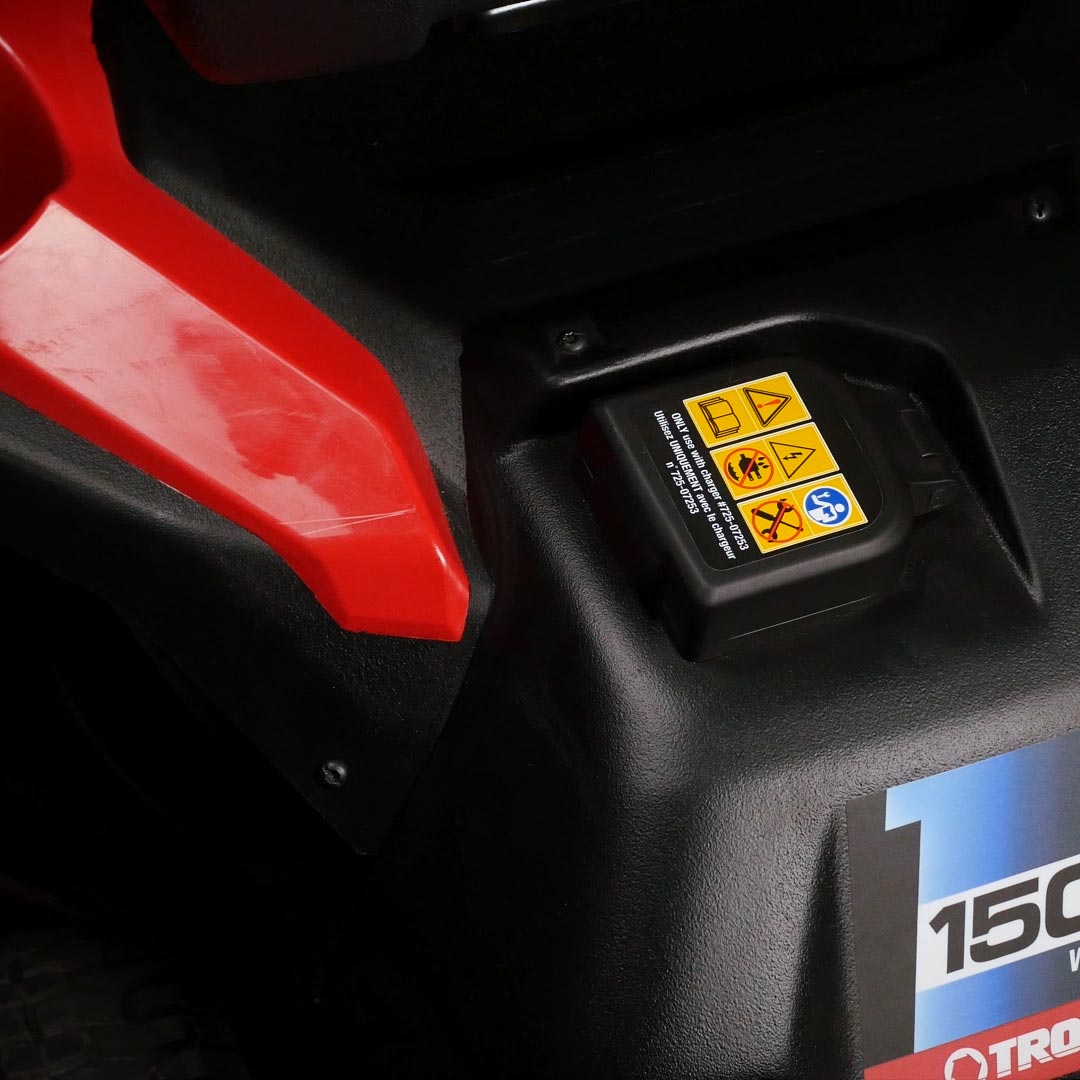 Charge it whenever
You don't need a full charge to cut grass. So charge it 4 hours, 2 hours, 73 minutes — this mower doesn't mind.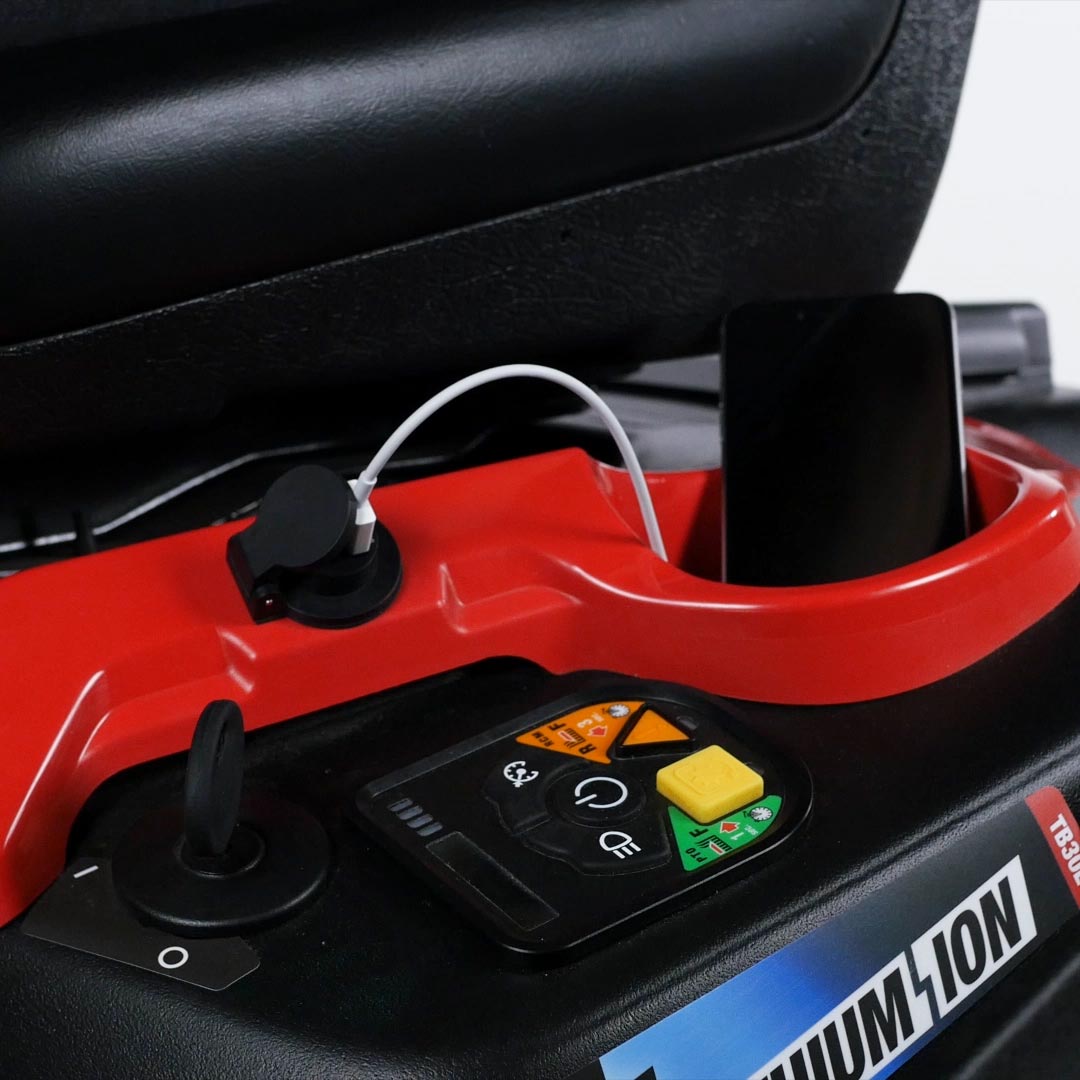 Pass the power
This battery has power to spare, so it's happy to share the charge with your phone or whatever else you feel like charging via USB.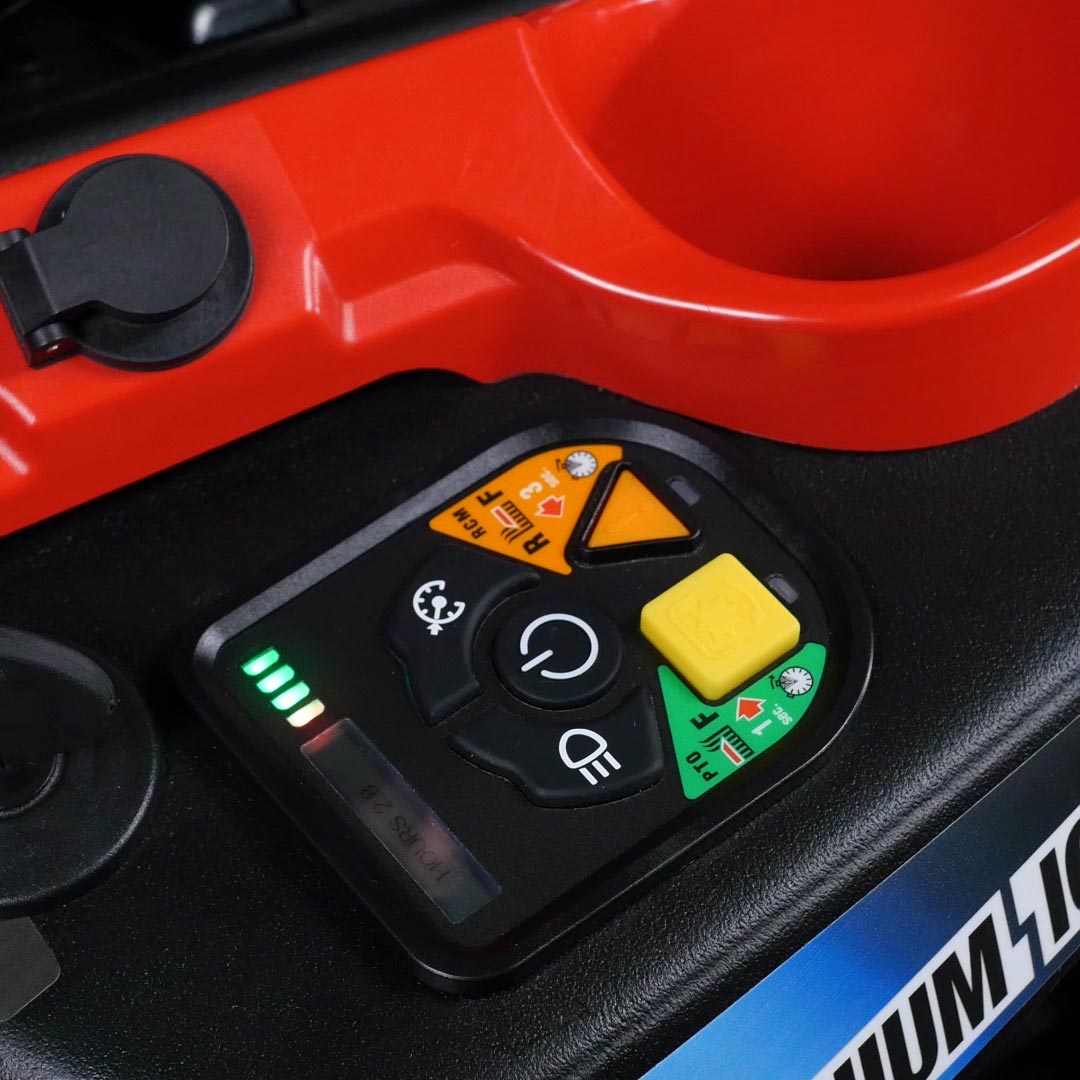 Ooh, buttons
Controls are easier when they're buttons. Engage the blades, turn on the headlight, check battery levels and more from the control panel.
SPECS
All-Electric System
56-volt max, 30 Ah, 1,500 watt-hour
Lithium-ion battery
Electric foot pedal transmission
Mow In Reverse system
Powered USB port
LED headlights
Cutting
30-inch cutting deck
Electric blade engagement
5 cutting heights
Included mulching system
Comfort
Comfortable high-back seat
Soft-touch steering wheel
Cruise control
Ride
18-inch turning radius
13-inch front wheels
16-inch rear wheels
Rear hitch
Covered by a 3-year limited warranty